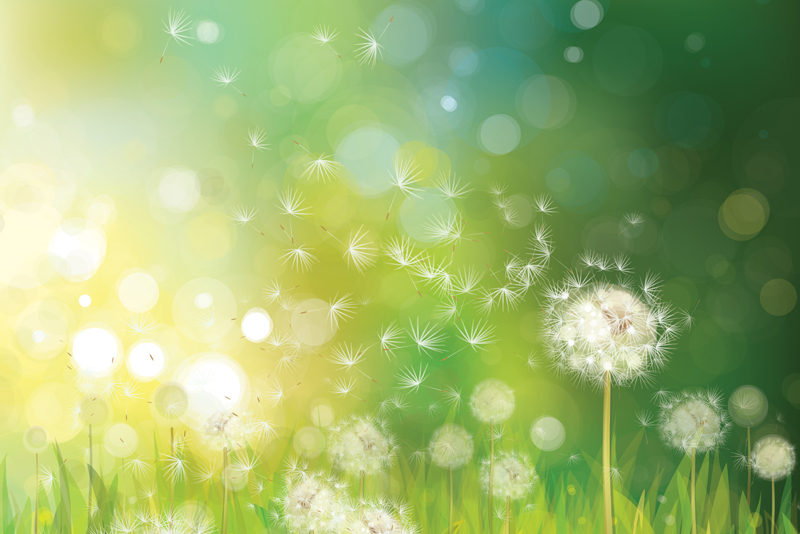 Itching and tingling of the mouth can occur any time of year but may become more common during fall ragweed season. The symptoms are caused by a little-known condition, called Oral Allergy Syndrome (OAS) or pollen-food allergy.

About 70 percent of those with pollen allergies may be affected by OAS. Ragweed, which blooms from late summer to fall, is the most common cause.

OAS occurs when your immune system recognizes a similarity between pollens and the protein in certain fruits and vegetables. This cross reaction triggers an allergic response, kind of a combined pollen-food attack.

Those allergic to ragweed may experience swelling, itching, tingling or burning of the lips, tongue, throat or mouth when eating bananas, cucumbers or melon. Other triggers are chamomile, Echinacea, sunflower seeds, dandelion and zucchini.

Symptoms usually are mild and subside within a few minutes. Other symptoms may include watery and itchy eyes, runny nose and sneezing. Approximately nine percent of individuals have more severe symptoms, including gastrointestinal problems (nausea, diarrhea) or skin allergies (contact dermatitis, hives, itching). About two percent may experience anaphylaxis, a life-threatening response.

While ragweed is the most common cross-reactive pollen, there are grass, tree and weed pollens that trigger OAS during the spring and summer. Other possible pollen-food combinations include:

•Grasses: tomatoes, potatoes, peaches, melon, oranges, celery.
•Birch: potatoes, carrots, celery, parsnips, peppers, cherries, apple, pears, plums, peaches, kiwi, apricots, fennel, parsley, coriander, hazelnuts, almonds, walnuts.
•Alder: celery, pears, apples, cherries, peaches, parsley, almonds, hazelnuts.
•Mugwort (a weed): celery, carrots, various spices, apples, kiwis, fennel, peanuts, sunflower.
•Any of the above may react with: strawberries, raspberries, blueberries, other berries, citrus, grapes, mango, figs, peanuts, pineapple, pomegranate, watermelon.

Many individuals will find they are only bothered by certain foods during the related pollen season. Avoiding the offending foods is one way to avoid the reactions. Some people find relief by peeling and/or cooking the foods. In addition, antihistamines and allergy shots may lessen symptoms.















Related Articles
Editor's Picks Articles
Top Ten Articles
Previous Features
Site Map





Content copyright © 2018 by Sheree Welshimer. All rights reserved.
This content was written by Sheree Welshimer. If you wish to use this content in any manner, you need written permission. Contact Sheree Welshimer for details.